Diet Forward Thinking and Tooth Health



What can be done to help establish a healthier remineralizing diet for the health of our teeth and their bone support?

Reduce Phytic acid (Foods high in phytic acid-grains, beans, nuts, soy)
Limit grain consumption
Avoid unfermented soy products
Phytic acid is higher in foods that utilize phosphate fertilizers thus aim for organic and GMO-free foods
Soak grains and nuts and then sprout them or do sourdough fermentation which drastically reduces amount of phytic acid
Increase fat-soluble vitamin and mineral intake.
Diet rich in animal foods like bone broth, non-red meats, fish, and eggs
Raw and cooked vegetables, especially calciferous vegetables i.e. green leafy vegetables.
Raw dairy like kefir, raw cheeses, and grass-fed butter
Fruit, one piece daily, not at night, earlier in the day is better
Vitamin D (aids in the absorption of minerals i.e. calcium)
Foods high in healthy fats such as olives, fish, cod liver oil, coconut oil, avocado oil.
Fermented grains only and in moderation or no grains at all. Buy raw flours and breads.
Nuts, seeds, and beans that have been sprouted.
No processed, packaged, or fast foods
Limit Sugar intake
The World Health Organization recommends no more than 25 grams of sugar a day. One cola has approximately 33 grams of sugar.  One cup of milk has approximately 13 grams of sugar.
Limit acidic or low pH foods.

Enamel is demineralized and is damaged by foods with a pH below 5.5. Dentin is demineralized and is damaged by food with a pH below 6.5.
pH of pure water: 7
pH of groundwater systems: 6-8.5
pH of most herbal teas 6-8
pH of black coffee: 5
pH of beer, white wine, tomato juice: 4-4.5
pH of some bottled waters: 4.5 (be careful!)
pH of red wine: 3.5-4
pH of pop and juice: 3-3.5
pH of energy drinks 2.5-3.5
pH of lemon juice and vinegar: 2
pH of stomach acid: 1.5-3.5
Good sources of Calcium (1000mg recommended daily)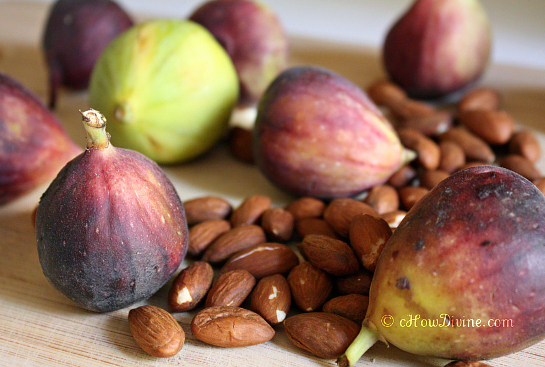 Canned Salmon 232 mg (23% daily value)
Sardines 321 mg (32% daily value)
Dried Figs 107 mg (10% daily value) Make sure and clean teeth afterwards!
Bok Choy 74mg (7% daily value)
Kale 188mg (18% daily value)
Almonds 72mg (7% daily value)
Turnip Greens 197mg (20% daily value)
Seaweed 126mg (13% daily value)
Foods often fortified with Calcium
Bone Broth 12.3 to 67.6mg (1-7% daily value)
Nettles 428mg (1 cup cooked-43% daily value)

Good sources of Phosphate (700mg recommended daily)*
Fish 242 mg per 3 oz serving (35% daily value)
Turkey 173 mg per 3 oz serving (25% daily value)
Salmon 252 mg per 3 oz serving  (36% daily value)
Lentils 178 mg ½ cup serving (25% daily value)
Almonds 134mg  per 1 oz serving (19% daily value)
Peanuts 107mg per 1oz serving (15% daily value)
Instant Oatmeal  96mg (14% daily value)
Remember that unsprouted nuts, beans, and grains have phytate that reduces phosphate absorption by about 50 percent as it competes with the same absorption site.
*(Be cautious of too much Phosphate which can be damaging to the body)

REMEMBER THAT THE ABOVE NUTRITIONAL VALUES ARE ONLY A GENERAL GUIDELINE AND SHOULD NOT BE USED AS A REPLACEMENT FOR NUTRITIONAL COUNSELING BY A DIETITIAN WHO WILL TAKE INTO CONSIDERATION YOUR OTHER MEDICAL CONDITIONS IN MAKING RECOMMENDATIONS.

Use Remineralizing Toothpastes

Check your favorite commercial brands against Think Dirty Smarthphone Application (Also recommended by Doc for other products!) Commercial products can be very beneficial and Doc doesn't shy entirely from utilizing a topical fluoride product when required, but if you can't find one to suit your needs there are many natural alternatives. Here is Doc's recipe.
Doc's Happy Teeth Toothpaste
¼ cup coconut oil
¼ cup fuller's clay or like
1/8 teaspoon salt
xylitol 1 tablespoon
2 tablespoons peppermint hydrosol
2 tablespoons basic distilled water
10 drops peppermint essential oil
5 drops myrrh
5 drops cinnamon
5 drops tea trea (if you like the taste of tea trea)
20 drops trace minerals